la Paparajotería
(Del panocho. paparajote)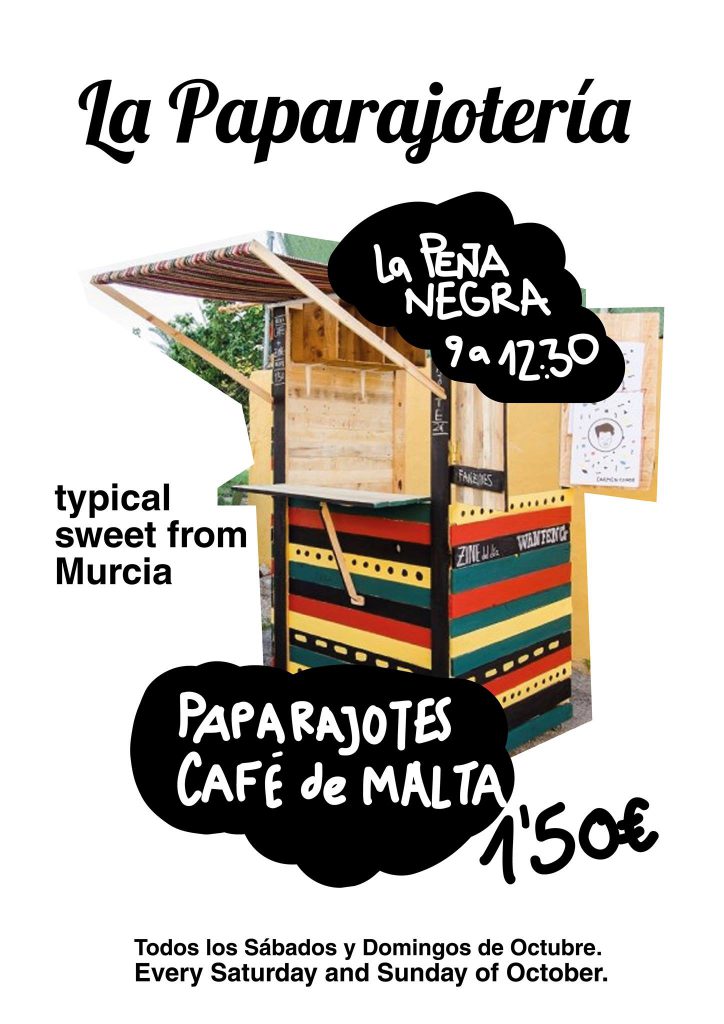 Un proyecto artístico/gastronómico de Úrsula Bravo que acoge el mes de octubre La Peña Negra
1. adj. Aquel dispensador de café de pote, paparajotes y cultura undeground murciana.
2. Lugar de reunión, para la crítica, reflexión de la sociedad actual y creación de la sociedad futura.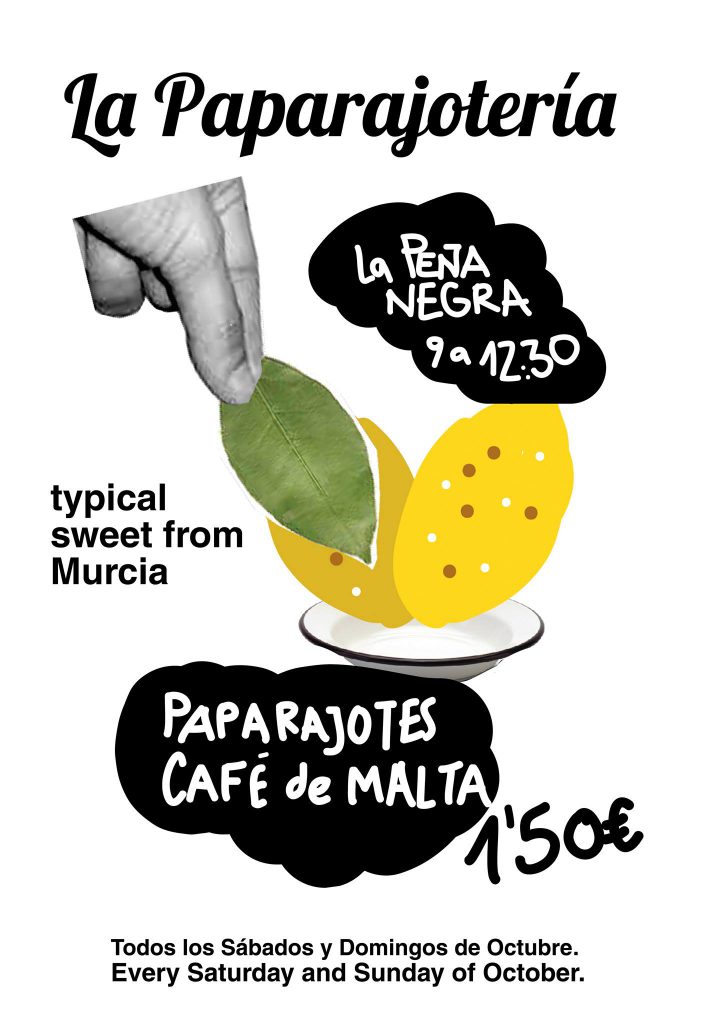 A project artistic/gastronomic by Úrsula Bravo, during the month of October install at La Peña Negra
1. adj. That dispenser coffee pot, paparajotes and murciana undeground culture.
2. Venue, for critical reflection of today's society and creation of future society.